Lowe Construction
"Michael Byrne Mfg. are the only auger boring machines we deploy here at Lowe Construction for our jack and bore projects.  The Byrne boring machines have proved excellent reliability and their team is good at adapting to our needs with creative solutions for many unforeseen issues that occur in underground construction market.  We have been very pleased with Byrne's ability to provide whether it be price, delivery, or customer support.  The Byrne team has been a group that we have been relying on since the early 1980's and will continue to look to them for all our Auger Boring machines, parts and supplies."
— Tim Mattice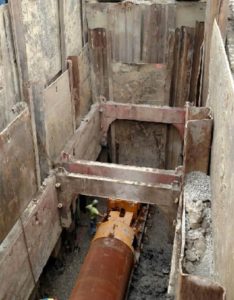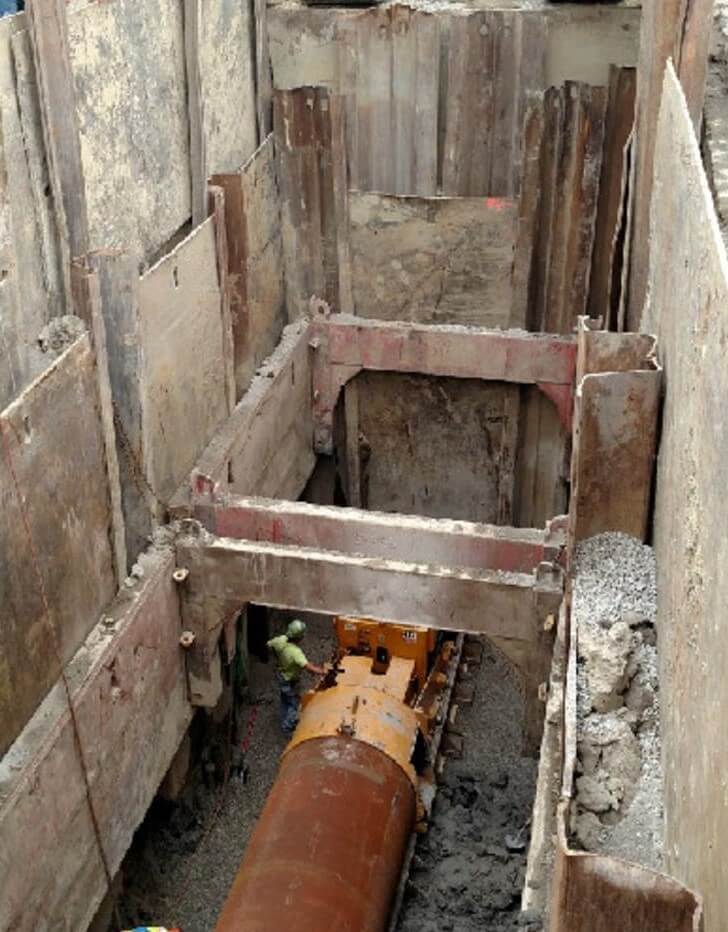 Total Trenchless
Calgary AB
"Total Trenchless was established in 2018 from a group of experienced underground professionals to serve the Canadian Trenchless market.  We contacted Michael Byrne Mfg to supply a machine, auger, and other accessories because of our previous experience with their equipment.  We were not disappointed; they have been very responsive to our needs and creative in ways to help us serve our customers. We have no hesitation in recommending or using Michael Byrne products as we continue to expand our operations."
— Brett Stephens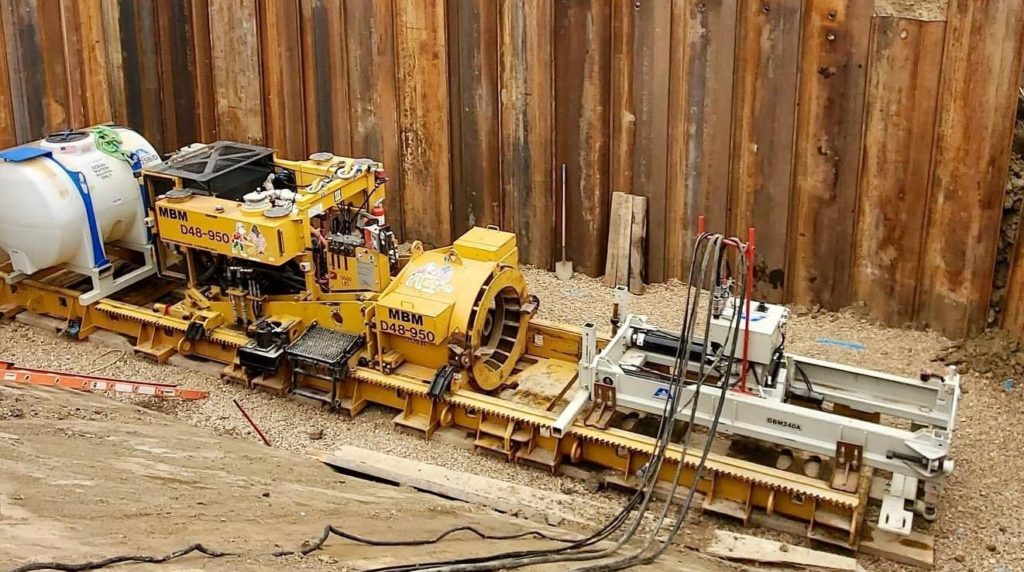 Cornerstone Boring
Kentucky
"Cornerstone Boring has been working with Michael Byrne Mfg on several of our auger boring projects including some very difficult materials and obstacles. The two that come to mind are both 42inch bores. The first 42" bore was a very shallow cover bore of approximately 240 feet that had 24 inches of cover, we utilized the Michael Byrne Swivel head in conjunction with our Akkerman Guided bore machine to achieve a dead nuts on line bore without disrupting the on ramp and roadway we were boring under. The second bore was a difficult layered rock that was not working well with a Robbins type disc cutter head, we piloted again with a tri-hawk Akkerman rock head, MBM made a custom double row rock head with a extended nose to fit the pilot, the nose iece was hard faced for durability. The double row rock head was the trick as completed the bore with excellent production rates compared to the previous disc cutter method, we glad MBM came up with a workable solution for this most difficult boring condition."
— Chad Rudolph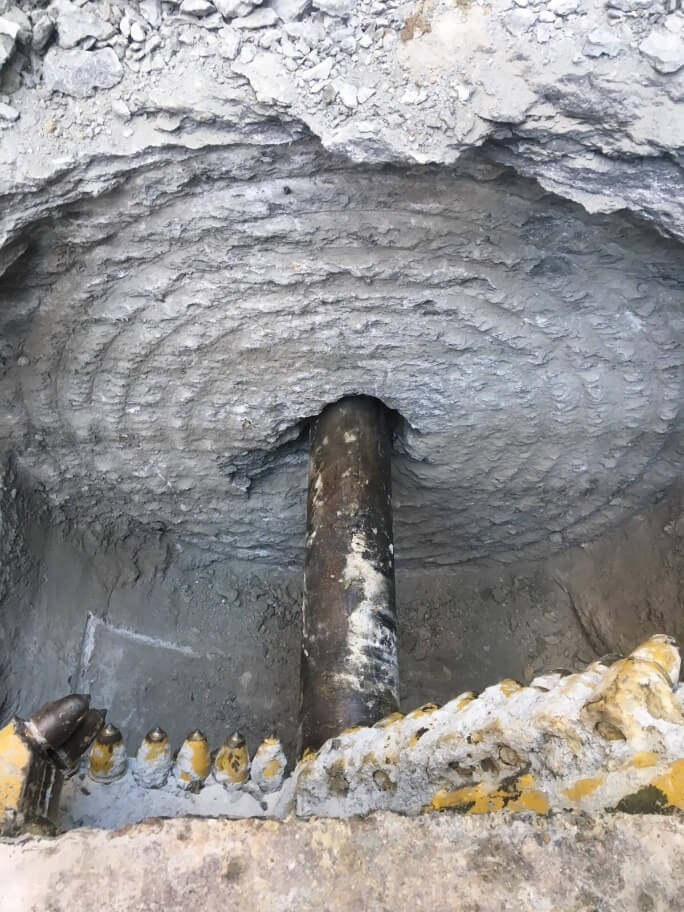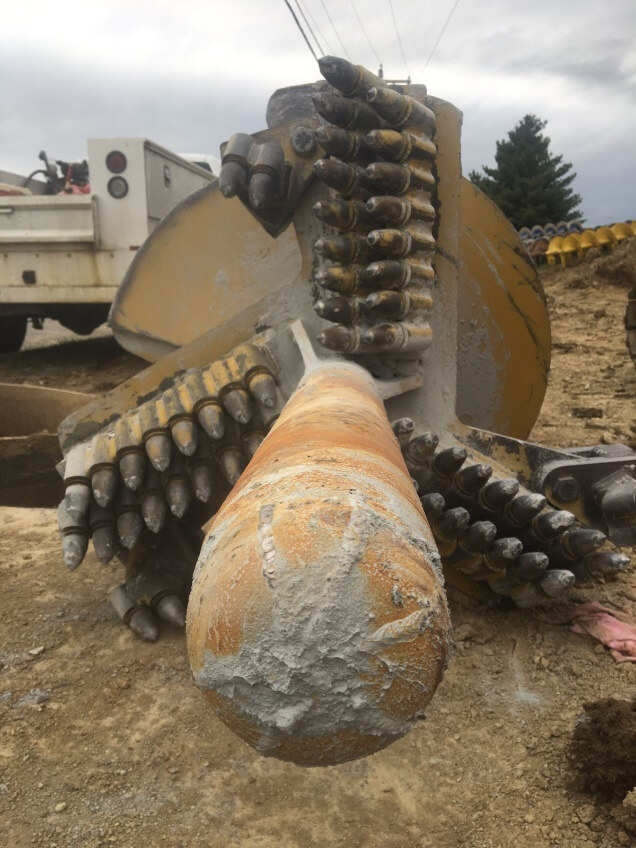 "Michael Byrne Mfg was able to repair four Italian gearboxes, re-engineer a totally new gearbox design and produce four triple stage planetary gearboxes between July 3, 2009 and September 7, 2009, quite a feat!"
— John Illes, Pacific Boring Inc.
Spring and Associates
Easton, MD
"We have been working with Michael Byrne Mfg for over 5 years now, MBM has provided us with numerous solutions for our Auger Boring, HDD parts, consumables, upgrading rebuilt machines, and innovative ideas relating to getting the most from our underground construction equipment. We have been very happy with Byrne's ability to deliver quality products, parts, and service in a timely and economical manner."
— Rodney Spring
"…these machines and augers are made with very good quality, we never had any problems or breakdowns."
— Alexander Kharitonov, General Manager
D E Tarolli and Sons
Syracuse, NY
"Michael Byrne machines have been the choice for our underground boring business for decades because they continue to perform like they did when they were first made, they are rugged machines that keep getting after it for us. The Michael Byrne team has always been very responsive to our needs and has always come through for us when we need them."
— Derek Tarolli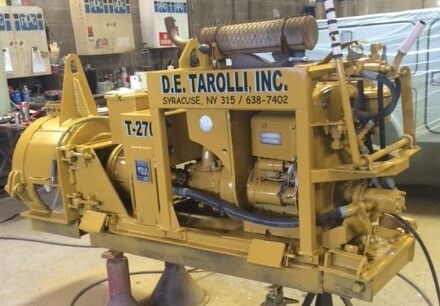 Downtown Underground, Inc.
"The Michael Byrne machines have not let us down."
— Jason Richards, Project Manager/ Estimator
"Michael Byrne has provided us with the complete package application, and the service after the sale has been excellent."
— David Weber, Facility Manager